How do I change colors, styles and patterns?
Updated 9 months ago
As your personal style may change, we want to be able to keep up with your preferences and continue to curate a box you'll enjoy.
Want to add more colors? Change styles? You can do so from the My Account section of your subscription page by selecting "Manage Preferences".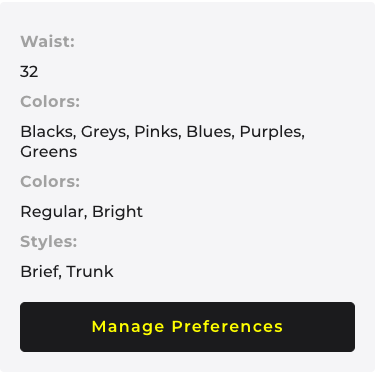 Let me Preview & Refine or Surprise Me
Here you will be able to select from the options we generate for you in your Preview & Refine or choose "Surprise Me" and we will select items for you based on your preferences.
Underwear Styles

Below Membership Preferences, you will find the location to change the styles you would like to receive.
Waist Size
Here you are able to provide your waist size or update it if need be. We ask for waist size because brands sizing varies and we want to provide you with the best fit. 
Solids or Patterns?
Bright colors - vibrant fun solids

Regular colors - traditional darker, muted colors including Black and White

Classic patterns - more traditional patterns, stripes etc

Trendy patterns - fun, current and hip patterns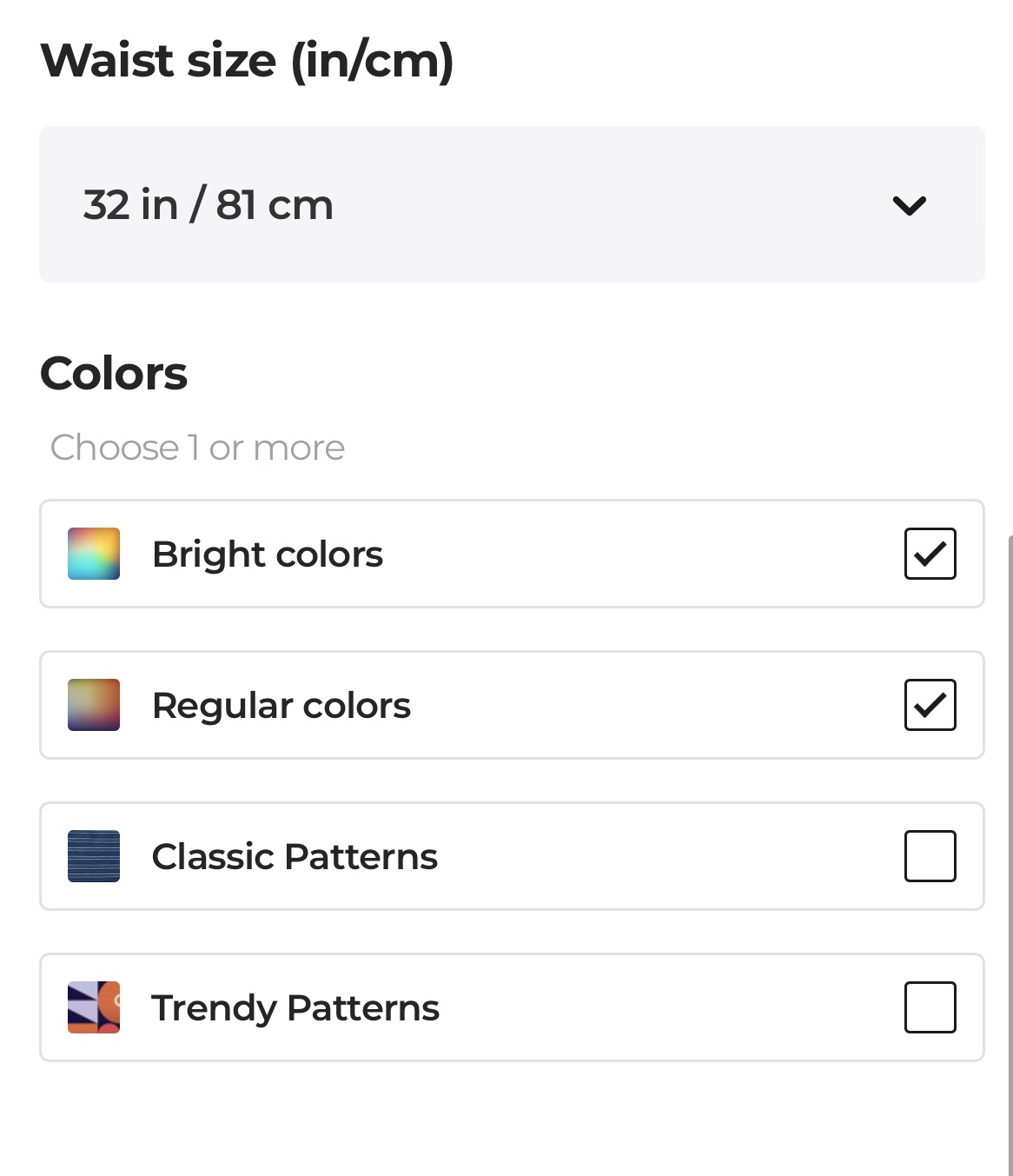 Optional Colors
Here you will be able to select colors that you like and deselect colors you do not like. This will help us understand you more and order exciting options for future boxes.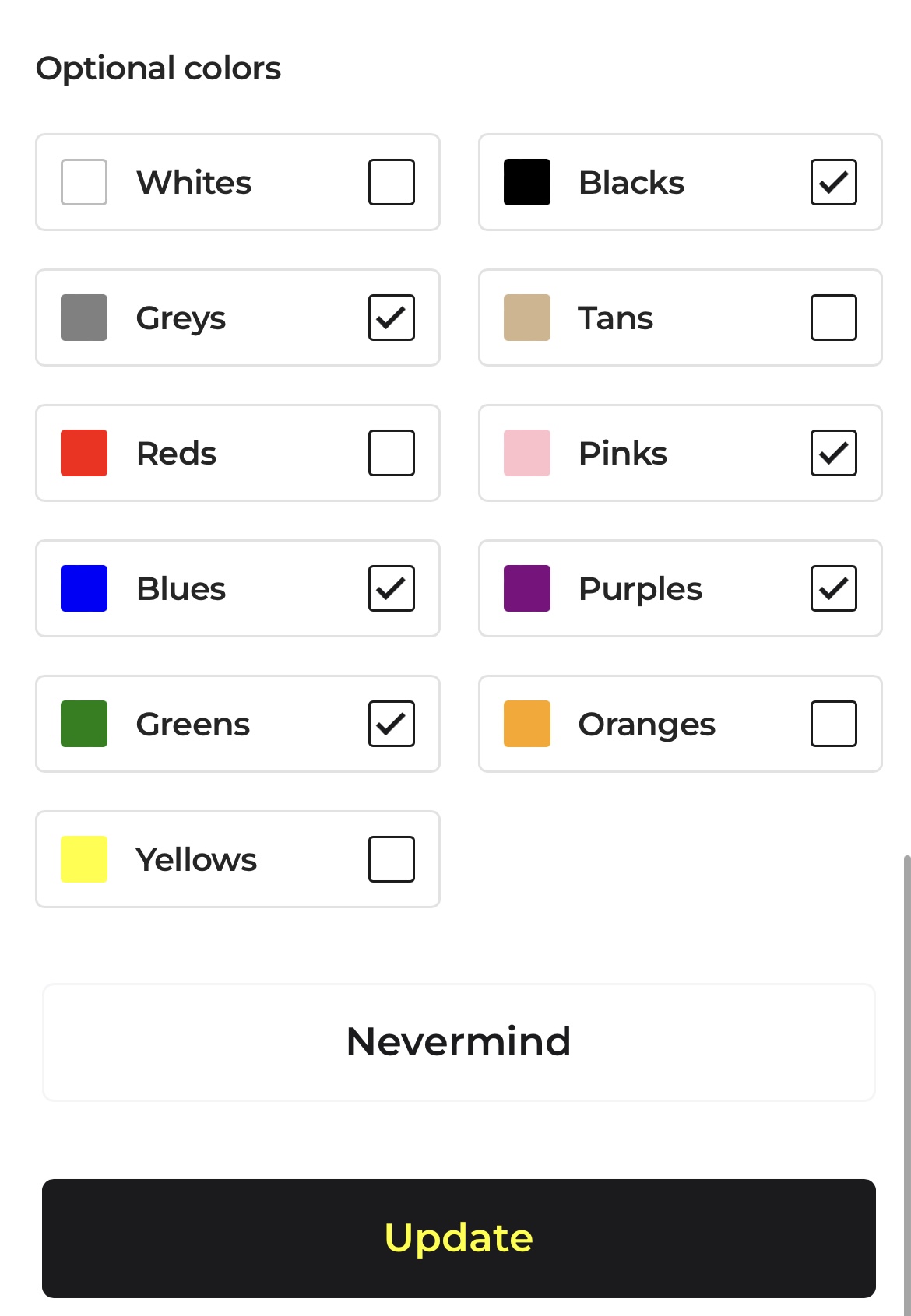 Once you have made the selections, please scroll to the bottom and select "Update".
Feel free to Contact Us should you have any questions!
Was this article helpful?